CimatronE
CimatronE is most powerful when used as a fully integrated system, we also provide standalone solutions for faster quoting, die design, wire EDM and NC programming
The Benefits of CimatronE
Win more jobs and increase profitability with faster and more professional looking quotations
Undertake any project with the confidence to handle even the most complex parts
Dramatically reduce design time with powerful die design functions and concurrent design capabilities
Optimize material utilization to lower product cost and increase your competitiveness
Automate repetitive and time consuming tasks and utilize commonly-used part catalogs and user-defined libraries to reduce delivery time and cost
Streamline processes and easily manage changes by using a single integrated solution from design to manufacturing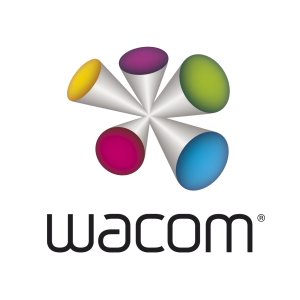 Wacom:Bamboo Stylus duo
Bamboo Stylus duo
Global - April 10, 2012 - Wacom launches Bamboo Stylus duo, a new dual-purpose stylus for the iPad and Android tablets that combines a proven capacitive pen tip for on-screen input at one end of the Stylus with a premium ball-point ink pen at the opposite end for use on traditional paper. With an elegant design and quality craftmanship, synonymous with all Wacom products, Bamboo Stylus duo is the ideal tool for writing, drawing or doodling in both a digital and analog world
Features and Benefits of Bamboo Stylus duo
Easy access to both touch screen and traditional paper with just one tool
Natural experience with both stylus and refined ball-point pen
Enhanced stylus user experience with an authentic and intuitive note-taking app (Bamboo Paper)
Color material finish

High-value plated metal
Satin texture and elegant color scheme (platinum silver / black)
Soft rings for a smooth elegant fit of the cap on both tip ends

Smooth and soft conductive rubber tip (6mm)
Black ball-point ink cartridge, 0.7 mm ball-point size
Balanced and optimized pen weight: 24g
Replaceable standardized stylus nib - compatible with all Bamboo Styluses
Replaceable standardized inking pen cartridge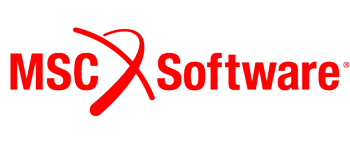 MSC Software
MSC Software does more than just develop software - we help solve the toughest engineering problems in the world. From the space shuttle to Formula 1 cars; from your golf clubs to your washing machine; engineers around the globe work with MSC Software to design innovative and reliable products. Select a solution focus to learn how
MSC Software makes products that enable engineers to validate and optimize their designs using virtual prototypes. Customers in almost every part of manufacturing use our software to complement, and in some cases even replace the physical prototype "build and test" process that has traditionally been used in product design.

Windchill PLM Data Management Software
Windchill is an integrated suite of Product Lifecycle Management (PLM) enterprise project data,team and workflow management applications from PTC. CADDIT both sells and supports Windchill PLM and an authorized PTC partner in Australia.
PTC Windchill is a scalable solution which deploys equally well in small or large enterprise for managing design, engineering and project data. Special support in Windchill comes pre-packaged for managing data from PTC, Autodesk, Microsoft, Adobe, I-Deas, Unigraphics and Dassault CATIA products, as well as many others. Some features include:
Data 'vaulting' (CAD files, spreadsheets, other) while preserving internal relationships between documents (parts, assemblies, etc) with revision and release control
Easy to use, intuative interface for graphical management using file thumbnails and 3D viewer integration
Channel data into automated workflows built on actual business process models
ACL access pools, asynchronous team notification of engineering or project changes
Improve cross-platform interoperability and availability of data in different formats
High-level CAD assembly management including configuration management
Enforce deadlines with escalation policies for proactive notifications
PLM data integration into 3rd party systems, Microsoft Project, ERP/SAP, more..
Reduce development time, manufacturing scrap and rework

What is GibbsCAM?
GibbsCAM is a state-of-the-art, PC-based computer-aided manufacturing (CAM) system for programming computer numerically controlled (CNC) machine tools. GibbsCAM is organized as a single application. The base package's capabilities can be optionally extended through the addition of seamlessly integrated modules. This way the system can be configured for your initial needs and be gradually expanded as your needs grow, protecting your investment. GibbsCAM's graphical user interface was designed for machinists by machinists, resulting in a user environment that is both familiar and efficient. This manufacturing orientation ensures that GibbsCAM's powerful functionality is also extremely easy to learn and use. GibbsCAM's free-form interaction style allows you to move easily between geometry creation, toolpath creation, process visualization/verification and post processing. GibbsCAM's ease-of-use, programming efficiency, speed and short training time makes GibbsCAM, the CAM industry's ease-of-use leader, the best tool for programming your parts.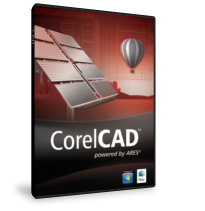 CorelCAD
Get a native DWG, high-performance CAD design solution-without the high price-with new CorelCAD. Open, work with and save files in DWG format for easy collaboration with colleagues, suppliers and partners. Be productive immediately in an environment filled with industry-standard features and tools. Communicate your ideas with precision using customizable 2D and 3D design tools. Innovative features like VoiceNotes* let you add messages and instructions in your drawing, and CorelDRAW and Corel DESIGNER compatibility* enhance collaboration. Plus, CorelCAD is built for both Windows and Mac OS, so it delivers impressive speed and performance on the platform of your choice.
Native DWG file support - open, work with and save files in the industry-standard file format
Precision 2D drafting - work in a familiar environment with all the features and tools you expect in a high-performance CAD solution
3D design tools - includes the tools you need for advanced solid modeling
Compatibility - collaborate easily with colleagues and clients with support for leading file formats
Improve cross-platform interoperability and availability of data in different formats
Optimized for Windows and Mac OS - work quickly on the platform of your choice
*Windows version only

VISUAL ENTERPRISE STRATEGY FROM SAP
Visual Enterprise Solutions are a fully integrated set of products with services that deliver 3D visualization, collaboration and publishing solutions to the enterprise.
The Advantages of Running SAP


Accelerate decision making, across all lines of business
Optimize productivity with visual access
Improve product quality by communicating visually
The Benefits of Visualization
With our visual enterprise strategy, you can unify product information across such systems as CAD, PLM, manufacturing execution systems (MES), enterprise asset management, and ERP. After this data is integrated, you can then synchronize it with user roles and workflows, providing assigned users - across your entire enterprise - with the transparency required to quickly and accurately access the information they need.
We designed our visual enterprise strategy solutions to help you leverage holistic visual communication so you can improve productivity and optimize process efficiency and quality - as well as lower operating costs and reduce product lifecycles